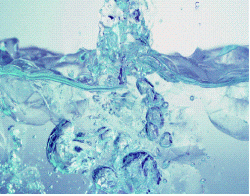 L'iniezione nel derma superficiale di acido ialuronico (HAs) non è stata ben studiata.
Obiettivi
Studiare HAs iniettati nel derma superficiale mediante ecografia e misure, per valutare l'indurimento e il dolore, e per esaminare l'istologia.
Materiali e Metodi
Tre HAs commerciali sono stati iniettati nel derma superficiale (0.2 mL). Gli HAs utilizzati sono stati un gel bifasico, un gel monofasico monodensficato, e un gel monofasico polidensificato. Sono state ottenute misurazioni e immagini con gli ultrasuoni, è stato valutato il dolore, e sono state eseguite delle biopsie a 7 giorni.
Risultati
I partecipanti hanno sperimentato dolore dagli HAs che non contenevano lidocaina. Dopo 8 giorni, le papule da HA bifasico sono apparse eritematose, e i due terzi hanno riportato papule da HA bifasico altrettanto molli. L'ecografia ha dimostrato un posizionamento superficiale dei gel HA nel derma superiore. Ciascuno dei gel ha mostrato modelli caratteristici unici agli ultrasuoni. Biopsie cutanee del derma superficiale hanno confermato i modelli precedenti. Il posizionamento superficiale del prodotto bifasico è associato con tenerezza e con un infiltrato infiammatorio eosinofilo.
Conclusione
Il posizionamento superficiale di HAs è possibile, come dimostrato dall'ecografia. I gel che non dispongono di lidocaina al loro interno sono più dolorosi. L'iniezione di gel HA bifasici superficialmente nel derma è associata con un eritema clinico, con la mollezza mentre l'istologia mostra un infiltrato eosinofilo.
Fonte:
Titolo: Superficial Dermal Injection of Hyaluronic Acid Soft Tissue Fillers: Comparative Ultrasound Study
Rivista: Dermatologic Surgery. doi: 10.1111/j.1524-4725.2012.02471.x
Autori: Patrick Micheels, Stephanie Besse, Timothy C. Flynn, Didier Sarazin, Yoel Elbaz
Affiliazioni: Private practice, Geneva, Switzerland
MedImage, Geneva, Switzerland
Department of Dermatology, University of North Carolina, Chapel Hill, North CarolinaUSA
Cary Skin Center, Cary, North Carolina
Laboratoire Viollier-Weintraub, Geneva, Switzerland
Abstract:
Background
Superficial dermal injection of hyaluronic acids (HAs) has not been well studied.
Objectives
To study HAs injected into the superficial dermis using ultrasound examination and measurements, to evaluate induration and pain, and to examine histology.
Materials and Methods
Three commercial HAs were injected into the superficial dermis (0.2 mL). The HAs used were a biphasic gel, a monophasic monodensified gel, and a monophasic polydensified gel. Ultrasound measurements and images were obtained, pain assessed, and biopsies performed at 7 days.
Results
Participants experienced pain from the HAs that did not contain lidocaine. After 8 days, the biphasic HA papules appeared erythematous, with two-thirds reporting the biphasic HA papules as tender. Ultrasound demonstrated superficial placement of HA gels in the upper dermis. The gels each exhibited unique characteristic patterns on ultrasound. Skin biopsies of the superficial dermal placement confirmed earlier patterns. Superficial placement of the biphasic product is associated with tenderness and an eosinophilic inflammatory infiltrate.
Conclusion
Superficial placement of HAs is possible, as demonstrated by ultrasonography. Gels that do not have lidocaine within them are more painful. Injection of biphasic HA gels superficially in the dermis is associated with clinical erythema and tenderness and histology showing an eosinophilic infiltrate.