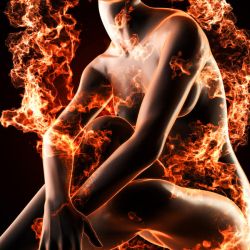 Gli antagonisti sistemici dei recettori di tipo 1 e 2 dell'istamina (H1/2r) sono ampiamente usati come agenti contro il prurito o come sedativi centrali, ma dimostrano solo una modesta attività antinfiammatoria.
Poiché molte dermatosi infiammatorie derivano da difetti di funzione della barriera cutanea, e poiché i cheratinociti esprimono sia Hr1 e Hr2, abbiamo ipotizzato che gli antagonisti di H1/2r potrebbero essere più efficaci se utilizzati topicamente per il trattamento delle dermatosi infiammatorie.
Gli antagonisti topici di H1/2r aumentano inoltre l'omeostasi della permeabilità di barriera nella normale pelle di topo, attraverso i seguenti meccanismi: (i) la stimolazione della differenziazione epidermica, che porta a degli inviluppi ispessiti e cornificati; e (ii) la maggiore sintesi e secrezione epidermica dei lipidi. Come l'omeostasi di barriera è stata migliorata in misura comparabile in topi con deficienza di mastociti, senza alcun miglioramento ulteriore dopo l'applicazione degli antagonisti topici di H1/2r, gli antagonisti H1/2r probabilmente oppongo le istamine derivate dai mastociti.
In quattro modelli murini della malattia, immunologicamente diversi tra di loro e caratterizzati sia dalla sola infiammazione (dermatite acuta irritante da contatto, dermatite acuta allergica da contatto) che da anomalie importanti di barriera (dermatite subacuta allergica da contatto, dermatite atopica), gli agonisti topici di H1/2r hanno aggravato l'infiammazione e/o la funzione di barriera, mentre gli antagonisti di H1/2r le hanno migliorate. L'apparente capacità da parte degli antagonisti topici di H1r/2r di indirizzare gli H1/2r epidermici potrebbe tradursi in un aumento dell'efficacia nel trattamento delle dermatosi infiammatorie, probabilmente a causa di una diminuzione dell'infiammazione e di un miglioramento della funzione di barriera.
Questi risultati potrebbero cambiare il paradigma attuale di utilizzo degli antistaminici da un approccio prevalentemente sistemico ad uno topico.
Storia della pubblicazione:
Titolo: Topical Antihistamines Display Potent Anti-Inflammatory Activity Linked in Part to Enhanced Permeability Barrier Function
Rivista: Journal of Investigative Dermatology (2013) 133, 469–478; doi:10.1038/jid.2012.335; published online 27 September 2012
Autori: Tzu-Kai Lin, Mao-Qiang Man, Juan-Luis Santiago, Kyungho Park, Truus Roelandt, Yuko Oda, Melanie Hupe, Debra Crumrine, Hae-Jin Lee, Maria Gschwandtner, Jacob P Thyssen, Carles Trullas, Erwin Tschachler, Kenneth R Feingold and Peter M Elias
Affiliazioni: Dermatology Service, Department of Veterans Affairs Medical Center, and Department of Dermatology, UCSF, San Francisco, California, USA
Department of Dermatology, National Cheng Kung University Hospital, and Graduate Institute of Clinical Medicine, College of Medicine, National Cheng Kung University, Tainan, Taiwan
Department of Dermatology, Hospital General Universitario de Ciudad Real, Ciudad Real, Spain
Department of Dermatology, Universitair Ziekenhuis Brussel-Vrije, Universiteit Brussel, Brussels, Belgium
Department of Dermatology, Yonsei University, Wonju College of Medicine, Wonju, Gangwon, South Korea
Department of Dermatology, University of Vienna Medical School, Vienna, Austria
Department of Dermato-Allergology, Copenhagen University Hospital Gentofte, Hellerup, Denmark
ISDIN, Research & Development, Barcelona, Spain
Medical Service, Department of Veterans Affairs Medical Center, San Francisco, California, USA
Department of Medicine, UCSF, San Francisco, California, USA
Abstract:
Systemic antagonists of the histamine type 1 and 2 receptors (H1/2r) are widely used as anti-pruritics and central sedatives, but demonstrate only modest anti-inflammatory activity. Because many inflammatory dermatoses result from defects in cutaneous barrier function, and because keratinocytes express both Hr1 and Hr2, we hypothesized that H1/2r antagonists might be more effective if they were used topically to treat inflammatory dermatoses. Topical H1/2r antagonists additively enhanced permeability barrier homeostasis in normal mouse skin by the following mechanisms: (i) stimulation of epidermal differentiation, leading to thickened cornified envelopes; and (ii) enhanced epidermal lipid synthesis and secretion. As barrier homeostasis was enhanced to a comparable extent in mast cell–deficient mice, with no further improvement following application of topical H1/2r antagonists, H1/2r antagonists likely oppose mast cell–derived histamines. In four immunologically diverse, murine disease models, characterized by either inflammation alone (acute irritant contact dermatitis, acute allergic contact dermatitis) or by prominent barrier abnormalities (subacute allergic contact dermatitis, atopic dermatitis), topical H1/2r agonists aggravated, whereas H1/2r antagonists improved, inflammation and/or barrier function. The apparent ability of topical H1r/2r antagonists to target epidermal H1/2r could translate into increased efficacy in the treatment of inflammatory dermatoses, likely due to decreased inflammation and enhanced barrier function. These results could shift current paradigms of antihistamine utilization from a predominantly systemic to a topical approach.