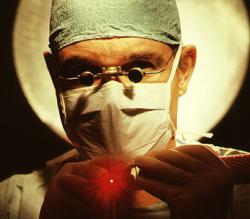 Le modalità chirurgiche — tra cui l'escissione, la chirurgia micrografica di Mohs e l'elettro-dissecazione con curettage — sono i trattamenti preferenziali per i tumori della pelle non melanoma (TPNM): e infatti, quando vengono utilizzati nel contesto delle linee guida, hanno tassi di guarigione anche superiori al 90%.
Nonostante questo, sono stati utilizzati e studiati molti altri trattamenti per i TPNM: in questo studio presentiamo una revisione completa della letteratura su questi trattamenti topici.
La terapia fotodinamica (PDT) è stata somministrata secondo numerosi regimi di trattamento (anche molto differenti tra loro), ottenendo tassi di guarigione diversi. Anche con i regimi più aggressivi, la PDT non risulta efficace quanto la chirurgia e non esiste una terapia di prima linea per i TPNM.
In modo simile, la crioterapia in quantità adeguate per trattare i TPNM porta a diversi effetti collaterali e a dei risultati cosmetici troppo scarsi per consigliarne l'utilizzo. Il 5-fluorouracile e l'imiquimod topici risultano efficaci e sicuri per il trattamento del carcinoma basocellulare (BCC), ma non per altri sottotipi di BCC e neanche per il carcinoma a cellule squamose: questi ultimi sono stati somministrati in modo autonomo, due volte al giorno e per diverse settimane; pertanto possiamo affermare che per garantire l'aderenza sono indispensabili sia la selezione del paziente che del tumore.
Invece, non sono ancora disponibili i dati a sostegno dell'uso del diclofenac e dell'ingenolo mebutato topici per i TPNM.
Storia della pubblicazione:
Titolo: Non-melanoma skin cancers: Photodynamic therapy, cryotherapy, 5-fluorouracil, imiquimod, diclofenac, or what? Facts and controversies
Rivista: Clinics in Dermatology. Volume 31, Issue 6 , Pages 792-798, November 2013
Autori: Jennifer D. Bahner, Jeremy S. Bordeaux
Affiliazioni:Case Western Reserve University School of Medicine, Cleveland, OH, USA
Abstract:
Surgical modalities–excision, Mohs micrographic surgery, and electrodesiccation with curettage–are the preferred treatments for nonmelanoma skin cancer (NMSC). When used within guidelines, they have cure rates greater than 90%. Despite this, many other treatments have been studied and utilized for NMSC. We present a comprehensive review of the literature on these topical treatments. Photodynamic therapy (PDT) is administered under numerous and significantly varied regimens, and there are a wide range of cure rates reported. Even with aggressive regimens, PDT is not as effective as surgery is, and it is not a first-line therapy for NMSC. The cryotherapy regimen aggressive enough to adequately treat NMSC carries adverse effects and cosmetic outcomes poor enough to negate its usefulness. Topical 5-fluorouracil and imiquimod are efficacious and safe for the treatment of superficial basal cell carcinoma (BCC) but not other BCC subtypes or squamous cell carcinoma. They are self-administered twice daily for several weeks; therefore, patient and tumor selection are vital to ensuring adherence. There are currently insufficient data to support the use of topical diclofenac and ingenol mebutate for NMSC.